As a website owner, ad blocker Softwares are one of my potential enemies. That being said, the reason behind people installing these ad blocker softwares like the Adblock Plus is pretty much understandable. The internet is filled with a wave of ad networks – big and small.
On one hand, there are those "clean ads providers" like Google Adsense, Media.net, Taboola, Revcontent, and a lot more, and on the other, there are those annoying pop-up and pop-under ads which do nothing but frustrate the viewers to the point that they have no choice other than to install the ad blocker.
What annoys me the most as a person viewing a website is the fact that these not so clean ads won't let go even while I am using the internet on my smartphone. This is the reason behind me having to install an adblock chrome extension in my Android as well.
This, however, does not mean that all the ads on the internet are bad. As a matter of fact, a large proportion of website owners are driving their livelihood with just serving ads on their websites and even after working so hard on creating relevant and useful content for their viewers and serving high-quality ads, they are somehow deprived of the actual income they deserve just because of these ad block softwares.
I, at stuff Listings, have employed a number of ways to monetize my content like writing sponsored articles, review articles, affiliate income, and a lot more other than serving ads. But Adsense is still my primary source of earning among all other sources. Same is the scenario with the majority of website owners.
In this article, I would guide you through an amazing tool to bypass all the ad block softwares and serve ads even after adblockers are on.
---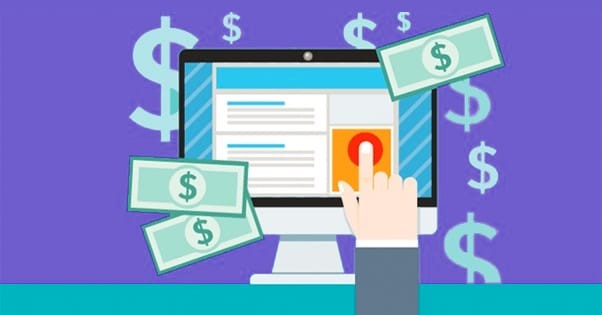 Note: Though I am making this article to help you increase your ads income almost exponentially, I strongly oppose those obtrusive ads which degrade the user experience. If you want to serve ads, please serve clean ads.
---
ReviveAds – Serve Ads through ad blocker softwares
ReviveAds is an amazing website which provides you the tool to serve ads through ad block softwares.
Ad blocking will cost publishers more than $20 billion dollars in 2017
ReviveAds is a specialized ad network which activates only when adblock is detected.
No matter how you have set up your ads placement, ReviveAds won't mess with that. As a matter of fact, you won't even feel the difference in your ads setup until and unless an ad blocker is activated.
The only time ReviveAds would come into action is when your ads are not in a condition to be served – they are blocked by an ad blocker.
Will I be able to serve Adsense ads on top of an ad blocker?
Of course, you will be able to serve Adsense ads on your website. As said, ReviveAds won't interfere with the Adsense ads setup as well. There would be replacement ads which would only appear if adblock has been detected and Adsense has been blocked.
You can probably very easily make out how much of a lost revenue you can potentially recover using ReviveAds.
---
You might also like:
The list of the simplest tricks to rank high in search results
---
Will ReviveAds affect my site load time?
Highly unlikely. I used ReviveAds on my other website Cyber Villager for testing purposes. After using it for one week, I checked the website SEO using SEOptimer and thankfully, there was no adverse effect of ReviveAds on the page load speed.
 We do our thing after your pageload has completed, and our servers are blazing fast – ReviveAds developers
This means you can use ReviveAds on your website without having to worry about whether your website performance would be affected or not. Their code has a pretty little effect on that. You do not have to worry about your SEO and other issues that usually pop up whenever you intend to make changes of this sort of stuff.
How to use ReviveAds for my website?
The setup process is fairly simple. 
After signing up on the signup page (Link given at the bottom of the article), you are given a piece of code which you have to install in the </body> section of your website. If you do not know how to do all that, you can comment below, I will guide you through the setup process as well.
And that's pretty much it. Once you have installed ReviveAds, you would see a red "Block Ad" text on top of every ad units you have placed on your website. The best thing about ReviveAds is the fact that you as well as your viewers have control over the ads being served and being seen.
If you can see the image on the left, the options given on top of the ads are set entirely by you. As far as the viewers are concerned, they can choose which ads they want to see and which they do not. This would give the viewers a deeper sense of control and it won't hurt them the way the other hacks to stop ad blocker softwares does. This, in return, would potentially bring you more viewers as well as more income.
In case you want to check ReviveAds out, you can signup from the button given below
---