Samsung has launched the Samsung Galaxy Folder 2 Flip Phone in its home country.
The phone was only available in China till now and Samsung has finally decided to bring the folder Phone to the rest of the markets as well, starting with its own homeland.
Both the 3G as well as LTE versions of the Galaxy Folder 2 Flip Phone will be available in the market. The flip phone offers some pretty sub-standard specifications.
The main highlight of the device is just the fact that it is a flip phone, which might be a reminder of the good old days to some people. Expecting anything other than that would honestly be an injustice to the purpose this phone is designed for.
Galaxy Folder 2 Flip Phone: Specifications
The Galaxy Flip Phone offers a decent spec sheet: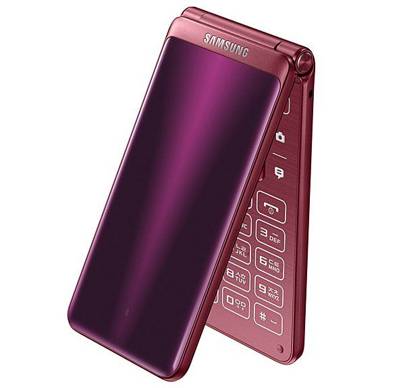 A 3.8-inch LCD display
A resolution of 800 x 480 pixels
A Snapdragon 425 chipset
2 GB of RAM
16 GB of internal storage
Expandable storage up to 128 GB
A 1,950 mAh battery
Android Marshmallow
8MP Primary Camera
5MP Secondary Camera
A Physical Keyboard
---
Also Read:
Samsung Galaxy Tab S3 Overview
---
Galaxy Folder 2 Flip Phone: Price
The Galaxy Folder 2 Flip Phone would sell at a starting price of KRW 297,000 which is roughly around $261.
The price would appear to be a bit too much considering the specifications the Galaxy Folder 2 Flip Phone has to offer, but again, it was not supposed to be a powerhouse of a smartphone.
Galaxy Folder 2 Flip Phone: Final verdict
As said, the Flip Phone is certainly not for everyone. The design language of the phone is reminiscent of the past. But if you are looking to play games or watch videos on this device, it is not going to be a pleasant experience for you. Holding the Flip Phone in landscape mode for playing games would not be called an ergonomic experience from any angle.
The small screen also won't help if media consumption is on your list of stuff you want your phone to do.
That being said, the Flip Phone looks great and you can always go for it should your prime motive of carrying a phone is taking a lot of phone calls.
Do let us know what you think of the Galaxy Folder 2 Flip Phone.