XDA Forum: All you need to know
If you are an Android fan, and if you can not settle with what your phone is offering you (which is, in itself, a lot), you start asking Google strange questions. What you should do is – head straight to XDA forum.
"How to make my phone better?", "How to increase my ram?", "How to make my Samsung s7 a Samsung S8?"
And I am not accusing anyone of asking these questions, as a matter of fact, these are the questions from my search history. The point is, we always follow the ONE PLUS devices tagline, we "NEVER SETTLE".
And, quite frankly I can not even find a reason why we should.
After all, we have spent a lot on the devices and we want them to be as awesome as possible.
So talking about awesomeness, and talking about Android customizations, there are a lot of good platforms available to get just what you want, but my personal favorite is, and will always be, the king of the jungle, XDA.
XDA Forum is basically a community founded by developers, for developers (and for the rest of the world too, obviously).
It is now a valuable resource for people who want to make the most of their mobile devices, from customizing the look and feel to adding new functionality.
When you open the website, you are not at all pleased with the looks of it, I mean just have a look at this
Personally, I also do not care much about the font sizes and styles, the colors of the website do not matter much to me either.
But, these things are, in fact, the selling point for a lot of viewers.
The reason I am mentioning the not so beautiful design of this website is that this is the kind of website where utility takes over beauty.
The members (counting in millions) share just one common interest, to make Android even better.
(If you are an Android developer, you can also get yourself registered here to contribute.
Talking about what XDA Forum can provide you, I bet on this, one post would not be enough to tell you all about it, so if you are here for a specific thing, press CTRL+F and find it, I assure you, all of your Android requirements are met on XDA Forum.
So here is a list of things you can get:
---
No matter what device you have, changing its look and feel always helps.

XDA has the largest collection of themes for almost every device on the market.

---
 If you do not know what Xposed is, do not feel ashamed to ask about it, as it is one of the best things you could have for your Android devices.
Depending on the response, I will make a separate article about Xposed and how to use it.
Image source: Androidpit
Just know this, without Xposed, you are not even using half the potential of your Android device, just to clear the importance of Xposed out.
---
These are some very important apps designed by the developers, and Doesn't Xda just love them, for in their own words:
"Discover the best, most-loved by the XDA community, such as famous root tools like SuperSU and Framaroot, the Xposed system modification framework, battery-saving app Greenify, and the ultimate video player, MX Player. Ask questions, see tips and tricks, and learn to use these apps like a pro."
---
---
Yes, we all do this, we all type in " phone name x model y expert reviews", if you do not, and if you go straight to buy a phone, you are not living in 2016. 
Ok, so imagine you get a new phone, you have made a market research too ( minus the XDA research), and now you want to install a CUSTOM ROM (what's a custom ROM you asked?
skip to the next if you don't know about it, or maybe you could leave a comment down below) and you do not find any, you spent a lot on the phone just to find out there was no custom ROMs for your device, trust me this happens, it happened to me at least, for worse.

So, from the next time you are going to grab your new handset, visit the TOP PHONES section first, and check whether the phone is supported here or not.
The reason I am saying this is, if it is not supported here, chances for any custom ROM support from anywhere else are very minute.
You will also be able to get the most authentic reviews here. So it is always a safe move to visit this before going for the device.
---
As covered in the previous point, in this section of the forum, you can get news about all the latest released Android devices, their benchmarks, specs, and other things.
---
Now comes the best part of the article, as the apps and games are the core of any smartphone or tablet. 
Now my words may sound offensive to the PLAYSTORE, but I just can not help it, XDA Forum has a collection of apps and games so big, that the Play store seems a kid in front of it.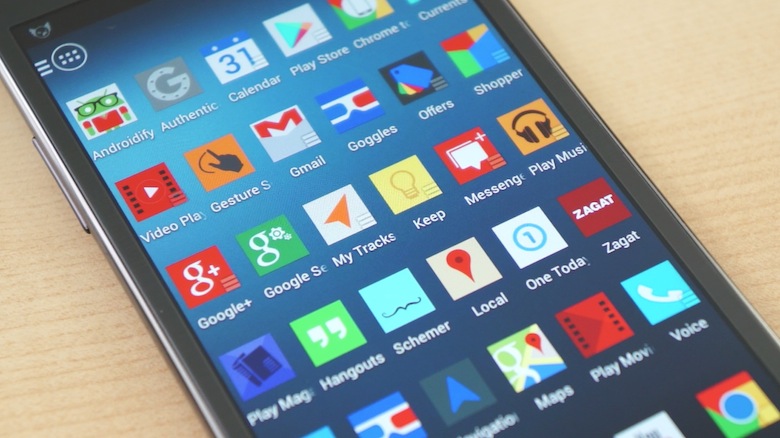 All the apps and games out here are designed to be the best, with continuous development and updates, I sometimes don't even open play store to download them, as I know I would find them right here, and in a more better state.

---
Imagine a forum having millions of members, and your queries getting lost in the massive posts. Feels bad right? Feels like you just got plain shut ignored on your face. Not in here, XDA Forum has made a specific corner for all the queries which are, in fact, answered by anyone who sees them, making it the best place for my android queries at least. You should give it a try.
---
These are again some useful places to visit, as they contain relevant news about a lot of apps, mods, root tools etc.
You can even post your own content here (Just be relevant and helpful).
There are a lot of other very useful stuff in here, but I leave that up for you to discover, taking some more time to talk about another important thing.
I hope the article helped. If it did, please click the social media icons, I took a lot of time to make this, you can take some seconds to give it a share and a thumbs up.
---